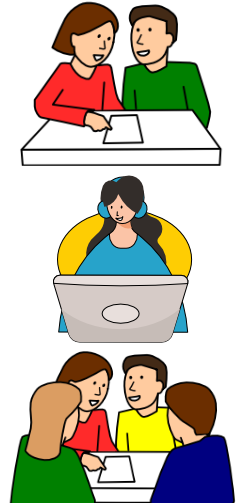 Training is the key and the most important goal to master your tools.
Whether it is for a new user or to extend your knowledge of Concept Caméléon, training is essential to maximize your daily management tool.
Our trainers will make you discover different useful aspects, will give you personalized hints and tricks and will greatly help you in your business management in only a couple of hours of training.
Increase your productivity with just a few hours of training.
More than 30 years of experience
Training is by definition a process of transferring one's knowledge to others. Our expertise in many different sectors will help you not only learn our software, but will also help to better organize your work load. We even suggest new ways of doing things so that every department maximizes its working time to gain productivity.
Call us today and ask how we can help your company.